Listen to the latest insights from Dr. David Kelly, Chief Global Strategist at J.P. Morgan Asset Management, where he sits down with a variety of thought leaders for a conversational breakdown of big ideas, future trends, emerging topics and their investment implications to help inform building stronger investment plans for the long-term.
Episodes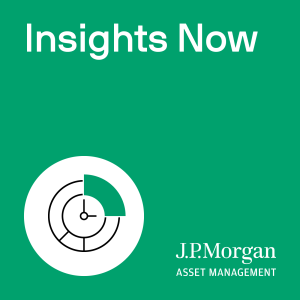 Monday Dec 19, 2022
Monday Dec 19, 2022
As we plan for our next season, please provide your thoughts and any suggestions on our podcast. You can reach out to our team, Market Insights, at mi.questions@jpmorgan.com.
2022 has been a brutal year for investors, with unusually large sell-offs in both stocks and bonds resulting in one of the worst years ever for balanced investing. However, 2023 may be the calm after the storm of this year, with markets stabilizing, inflation receding and the Fed nearing the end of its tightening cycle. Moreover, precisely because markets have been so battered, lower equity valuations and higher bond yields present some of the most attractive entry points for investors in over a decade.
On our last episode of this season, I am joined by Jack Manley, Global Market Strategist at J.P. Morgan Asset Management to discuss the key takeaways from our Investment Outlook for 2023 and the importance of asset allocation in a challenged environment.