Listen to the latest insights from Dr. David Kelly, Chief Global Strategist at J.P. Morgan Asset Management, where he sits down with a variety of thought leaders for a conversational breakdown of big ideas, future trends, emerging topics and their investment implications to help inform building stronger investment plans for the long-term.
Episodes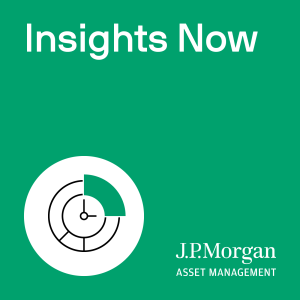 Thursday May 26, 2022
Thursday May 26, 2022
As investors mull recession risks, they will also soon have to grapple with the midterm elections and how changes in politics may cause uncertainty in the economic outlook. As rates have risen on the back of Fed tightening, does this pose an issue for the government's ability to service the debt? After two years of extraordinary fiscal stimulus, what is outlook for fiscal spending going forward and what are its implications for investors?
On this episode, Dr. David Kelly is joined by Meera Pandit, Global Market Strategist, to discuss politics and the fiscal outlook ahead of the midterm elections, in a conversation moderated by Stephanie Aliaga, Research Analyst.