Listen to the latest insights from Dr. David Kelly, Chief Global Strategist at J.P. Morgan Asset Management, where he sits down with a variety of thought leaders for a conversational breakdown of big ideas, future trends, emerging topics and their investment implications to help inform building stronger investment plans for the long-term.
Episodes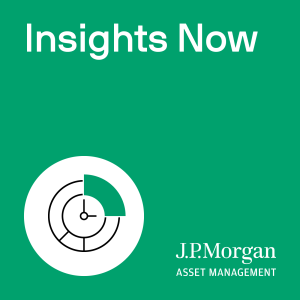 Thursday Jun 09, 2022
Thursday Jun 09, 2022
Today, as investors mull the increasing risk of a U.S. recession, the strength in the labor market can be a double-edged sword. On one end, a healthy labor market with red-hot demand for workers could protect the economy from high unemployment in the next recession. On the other end, too-hot of a labor market gives the Fed a greater need to act aggressively to tame inflation and prevent an overheating economy, which very well might push the economy into a recession. On this episode, Dr. David Kelly is interviewed by Stephanie Aliaga, Research Analyst, to discuss the latest jobs report, the outlook for the labor market and our latest thoughts on the risk of a recession in 2022 or 2023.