Listen to the latest insights from Dr. David Kelly, Chief Global Strategist at J.P. Morgan Asset Management, where he sits down with a variety of thought leaders for a conversational breakdown of big ideas, future trends, emerging topics and their investment implications to help inform building stronger investment plans for the long-term.
Episodes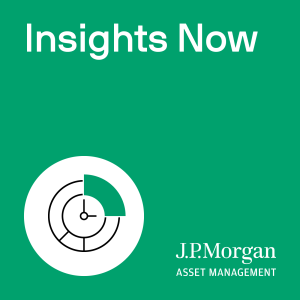 Tuesday Sep 27, 2022
Tuesday Sep 27, 2022
This episode kicks off our fifth season of Insights Now. Over the course of this season, Dr. David Kelly will sit down with a slate of market strategists and subject matter experts to discuss topics such as the implications of aggressive Fed tightening, the European energy crisis, equity market volatility, and the future of globalization to try to provide some insight into investing in this very stormy climate.
On the episode, we tackle important questions for investors surrounding the outlook for the Federal Reserve. After a slow start, the Fed is now reacting very aggressively to higher inflation, boosting interest rates across the board and threatening the economy with recession. As markets have come under intense pressure from this increased hawkishness, it is an opportune time to have a conversation with our fixed income strategist at J.P. Morgan Asset Management, Jordan Jackson on positioning portfolios amidst this environment of higher rates, elevated inflation and market volatility.