Listen to the latest insights from Dr. David Kelly, Chief Global Strategist at J.P. Morgan Asset Management, where he sits down with a variety of thought leaders for a conversational breakdown of big ideas, future trends, emerging topics and their investment implications to help inform building stronger investment plans for the long-term.
Episodes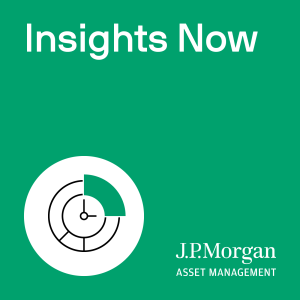 Wednesday Jul 20, 2022
Wednesday Jul 20, 2022
Investors have had a challenging year so far, however, while outlook remains cloudy, investors should remember that the U.S. has always been an economy of long summers and short winters. While winter may be coming soon, much of the "bad news" might already be priced into markets, and investors may be wise to take advantage of the correction in valuations to position portfolios for the long summer, or expansion, ahead. For the last episode this season, Dr. David Kelly is joined by Jack Manley, Global Market Strategist at J.P. Morgan Asset Management, for an insightful conversation on navigating investing in troubled times.
For additional resources please visit Principles for successful long-term investing. We'd also love to hear your thoughts and any suggestions you may have on our podcast as we plan for our next season. You can reach out to our team, Market Insights, at mi.questions@jpmorgan.com.