Listen to the latest insights from Dr. David Kelly, Chief Global Strategist at J.P. Morgan Asset Management, where he sits down with a variety of thought leaders for a conversational breakdown of big ideas, future trends, emerging topics and their investment implications to help inform building stronger investment plans for the long-term.
Episodes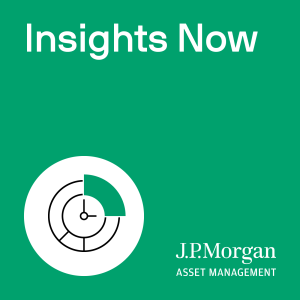 Tuesday Oct 25, 2022
Tuesday Oct 25, 2022
In this episode, Dr. David Kelly is joined by David Lebovitz, Global Market Strategist for J.P. Morgan Asset Management, for a discussion on the outlook for U.S. equities and what investors can expect from 3Q22 earnings season. Higher inflation, higher interest rates and slowing consumer demand have all posed considerable headwinds to U.S. equities and contributed to the large selloffs experienced in markets this year. As third-quarter earnings season kicks off, investors are hoping to gain insight into how earnings, revenues and margins are holding up as the macro environment gets rockier. While the risks dampening investor sentiment right now are very real, valuations have also come down significantly, paving the way for potentially very attractive expected returns going forward.