Listen to the latest insights from Dr. David Kelly, Chief Global Strategist at J.P. Morgan Asset Management, where he sits down with a variety of thought leaders for a conversational breakdown of big ideas, future trends, emerging topics and their investment implications to help inform building stronger investment plans for the long-term.
Episodes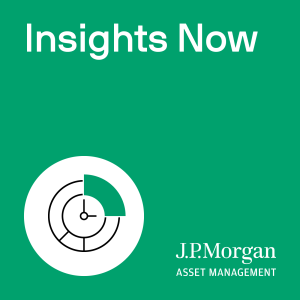 Thursday Nov 17, 2022
Thursday Nov 17, 2022
Earlier this month, Americans went to the polls for the midterm elections. While some were expecting a red wave, what resulted was more of a red ripple with Republicans garnering a slim majority in the House and Democrats likely maintaining control of the Senate. In today's politically polarized climate, divided government means gridlock, and as the country grapples with high inflation, the potential for recession and heightened geopolitical tensions, this will have important implications for the kind of government action or lack thereof, we may see over the next two years. 
On this episode, I am joined by Michelle Mesack, Head of Federal Government Relations at JP Morgan Chase with extensive experience in government and public policy, as well as my colleague Meera Pandit, Global Market Strategist at J.P. Morgan Asset Management, to discuss the main takeaways for investors from the midterm elections.