Listen to the latest insights from Dr. David Kelly, Chief Global Strategist at J.P. Morgan Asset Management, where he sits down with a variety of thought leaders for a conversational breakdown of big ideas, future trends, emerging topics and their investment implications to help inform building stronger investment plans for the long-term.
Episodes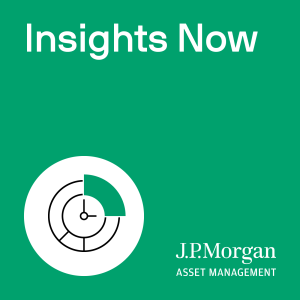 Thursday Oct 06, 2022
Thursday Oct 06, 2022
In an already challenging year for markets, the energy crisis in Europe and recent fiscal actions by the UK government have rattled market sentiment and caused further disruption to currency and global bond markets. A higher reliance on Russian supply has put Europe in a particularly vulnerable position as winter approaches, with electricity prices soaring and increased risk of gas shortages. All of this, and its consequences for consumer spending and business confidence, has increased the likelihood of a near-term recession in Europe. On today's episode, Dr. David Kelly is joined by Hugh Gimber, Global Market Strategist, to shed some light on these issues and the outlook going forward for the UK and Europe.